Wooden spoon chopsticks are used lacquer technology to manipulate. Lacquer is extracted from our gardenia which is grown in Phu Tho, Hoa Binh, ... so it is completely natural, friendly with the environment and safe for health. Products have been exported and consumed strongly in Korean and Japanese markets.
handmade vietnamese lacquer bamboo salad servers and spoons and serving tongs products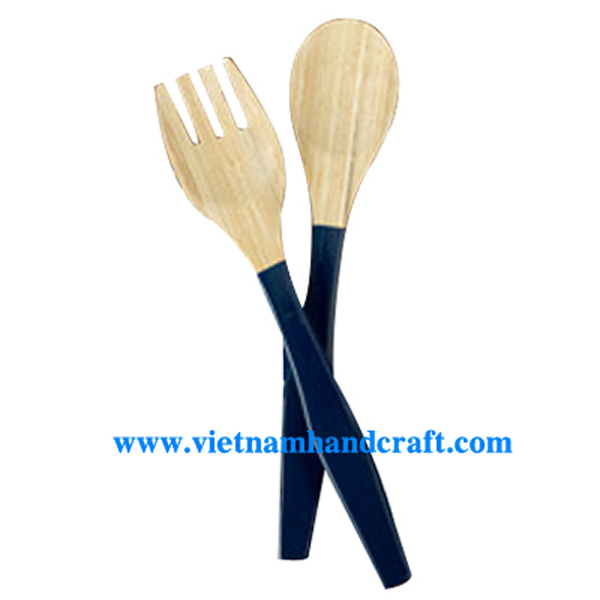 Lacquer withstands many highs when cooking or eating. Increase the surface gloss should be antibacterial, anti-mold. Note, use a sponge or a soft towel to clean, avoid using freight because of scratching the protective paint.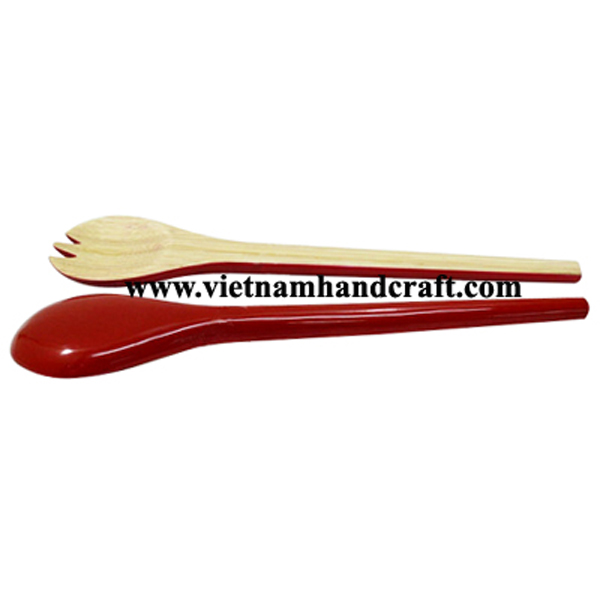 The product is made from natural wood that is not chemically impregnated with termites.
Products after cooled with 320 abrasives will use Lacquer technology to protect the product.
High gloss surface waterproof, moisture and nesting bacteria, so it is very safe for users.
Easy to clean, just use a soft sponge to clean, do not use charges because it scratches the antibacterial protective layer.
Crafted by hand so it is very sophisticated and convenient for users.
Products are exported to South Korea, Japan.