Fine art coconut shell cup is a product made from Ben Tre coconut shells with easy-to-use natural materials that make the product stand out. Fine art coconut shell cup is the best choice for families and restaurants, especially the restaurant used to build food, ice cream, tea, water ... In addition, the product is also exported to foreign markets such as Thailand. , India, Taiwan, Indonesia ...
Vietnamese lacquered natural coconut and coconut shell handicrafts products and lacquer coconut bowls and coconut shell bowls producers and exporters and distributors and suppliers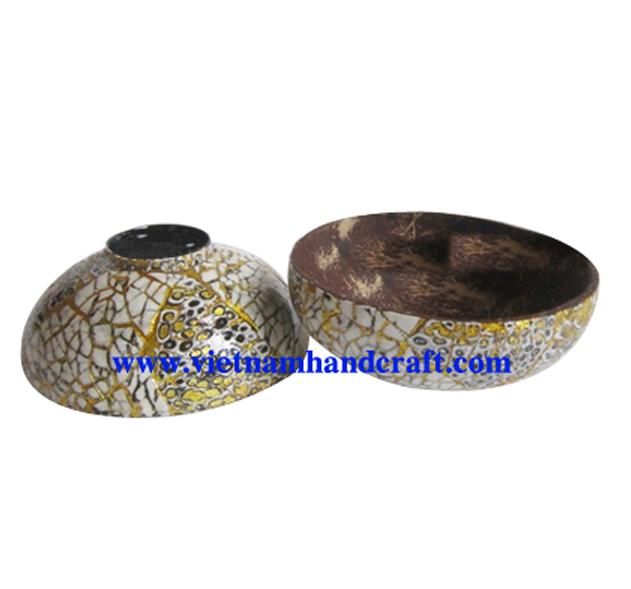 http://vietnamhandcraft.com/ohla0537
For the products of bowls, cups, coconut shells using lacquer, the worker must choose the coconut wood carefully with thick and full meat, the chosen coconut shell must have a relatively even roundness and then be shaped, cleaned and smooth out the outside to the product. can be changed according to customer requirements.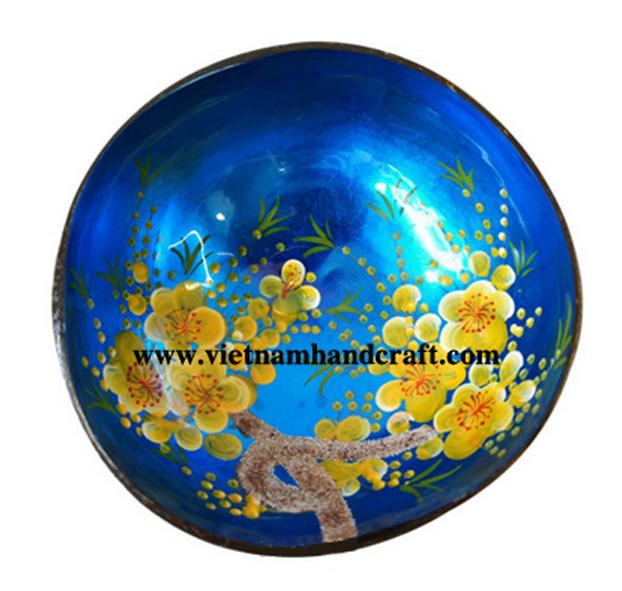 http://vietnamhandcraft.com/ohla0528
Go through many stages of sanding 2 water inside and outside to have a smooth surface. Then the product will be re-cut according to the correct parameters, polished, shaped and made beautiful, unique, strange, environmentally friendly and safe products for users as well as in restaurants. hotel.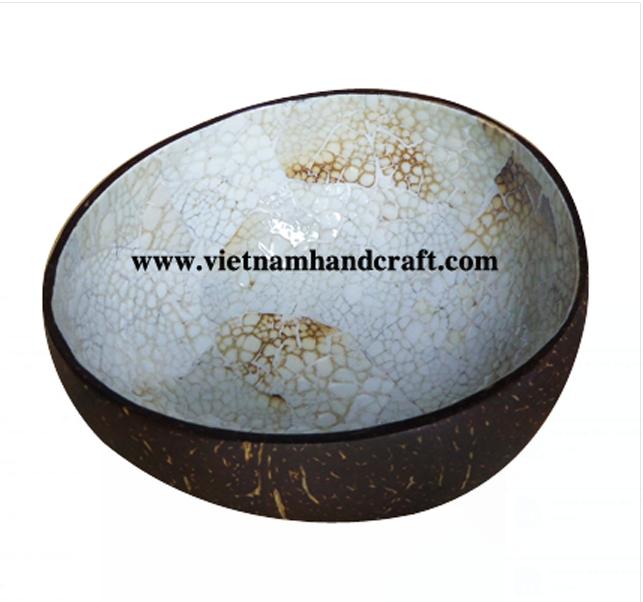 http://vietnamhandcraft.com/ohla0626
Currently, the product is the choice of many countries on the world market for light food such as ice cream, tea, smoothie, fine art coconut shells to gradually replace other cup products because of the product's superiority. for health, environment-friendly and luxurious in the restaurant and beautiful.
Natural coconut shell cup, lacquer coconut shell, lacquer coconut are made from natural coconut shell, inside is lacquer painted by artists with many different patterns or patterns on request. Furthermore, the product combines unique lacquer techniques and creative hands, skillful craftsmen to create the finished product.
Products made from coconut have the following advantages: Light, beautiful, clean and durable. Today the domestic market has more and more people looking to buy coconut products, creating beautiful lacquer paintings for domestic and international markets, luxurious designs and environmentally friendly materials. using many manufacturers of coconut cups, lacquered coconut bowls and mortar bowl in restaurants and families of many countries around the world to choose.
Coconut products are a unique material of Vietnam, the art of lacquer is considered a traditional craft, bold in world culture, interested in customers in Europe, America and Australia.